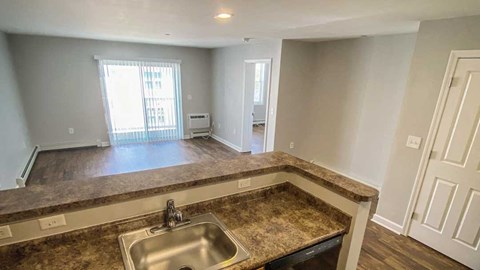 View from the kitchen.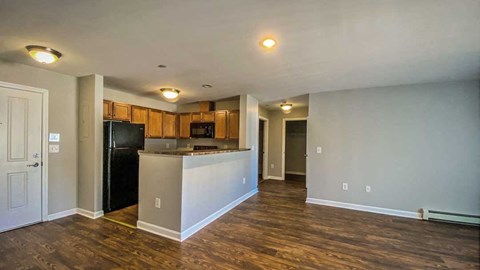 Modern kitchens and high-quality finishes.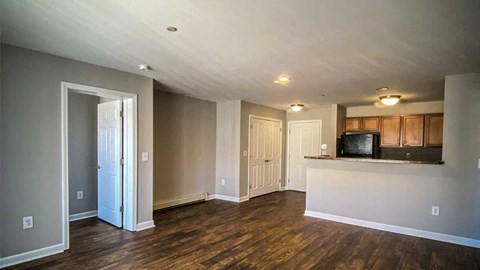 Another view of the kitchen from the living space.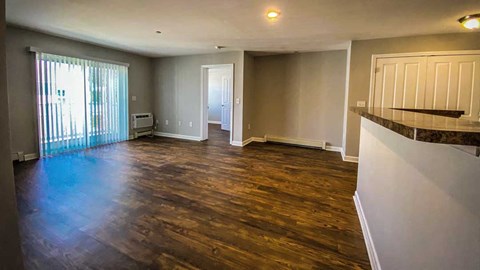 Large open floor plans featuring modern plank flooring and large sliding glass door to balcony.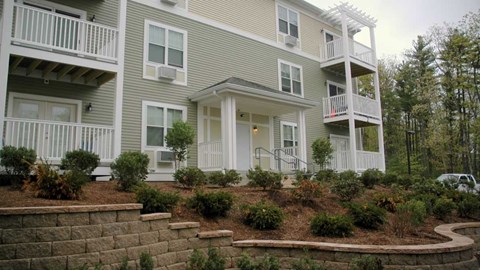 Balconies overlooking beautiful tiered landscaping.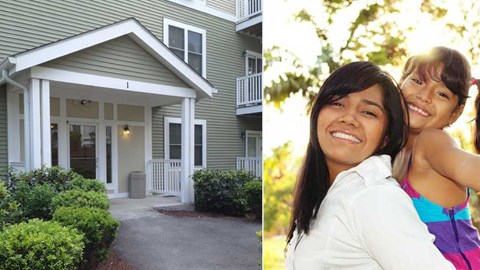 Large covered entryways and beautiful landscaped grounds.
Balconies overlook landscaped grounds and the woods beyond.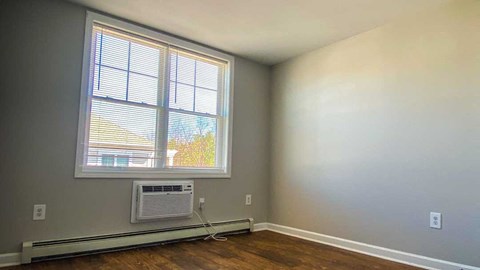 Bedrooms feature large windows and lots of light.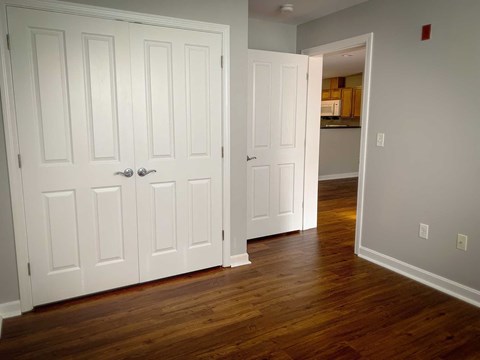 Large bedrooms featuring large closets.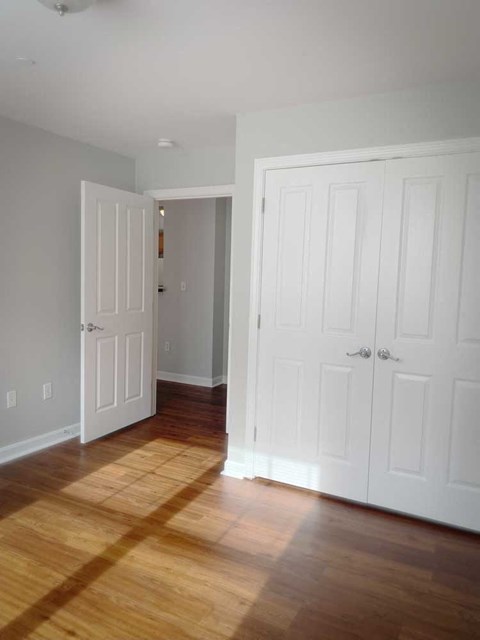 Large bright bedrooms feature big closets.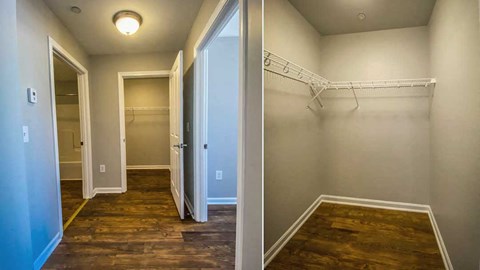 Large walk-in hallway closet.
Nice big bathrooms with designer finishes and large closet.